What To Expect When You Tour Avila
You've done your research, and you can see that Avila is the type of place you want to know more about. Perfect! We love it when people come visit and see first-hand why our community is so great.
Whether you stop in or call to set up an appointment, we'll be happy to show you around.
First stop is our reception area where you'll get to meet your 'tour guide' Geri. She'll structure your tour around what you're most interested in seeing.
You'll definitely want to see our residences. We have a number of floor plans and amenities to fit a variety of needs. Our residents love the freedom that the Avila lifestyle provides. So you'll probably see them heading out to attend concerts, go to the library and do some shopping. When you don't have to drive, the trip is hassle-free!
If you're the type of person who loves to keep moving, you will want to visit our Aquatic Center and see our exercise facilities. We believe in providing lots of opportunities for wellness, so our residents can take advantage of classes in aqua fitness, balance, chair yoga and more.

After you've seen how our residents keep their fitness in check, you'll probably be curious to see them relaxing and having a good time, too! You're invited to stay for wine and cheese hour, movie night, booking signings, games or anything else that is on the docket.
If the weather is nice, you'll probably want to stroll through our beautiful gardens. Our residents are often inspired by its natural beauty. We'd be delighted to see you enjoy it, too!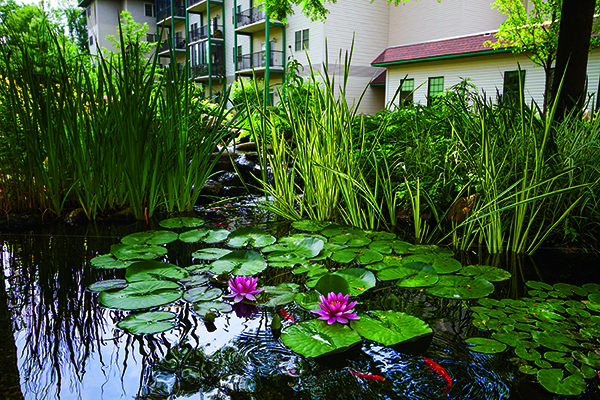 From there, we'd welcome you to join us for lunch. Working with Mazzone Hospitality means there is always something fresh and seasonal on the menu.
We'd love to see you at Avila, so contact us today and we'll show what a rich, full life at Avila is all about! Click here for directions, our phone number or to fill out a form to schedule your tour –> https://avilaretirementcommunity.com/contact/.