We asked our residents to take a few minutes and tell us what living at Ávila has meant to them. We are so lucky and proud of our reputation and we are thankful for the residents who make Ávila such a special place!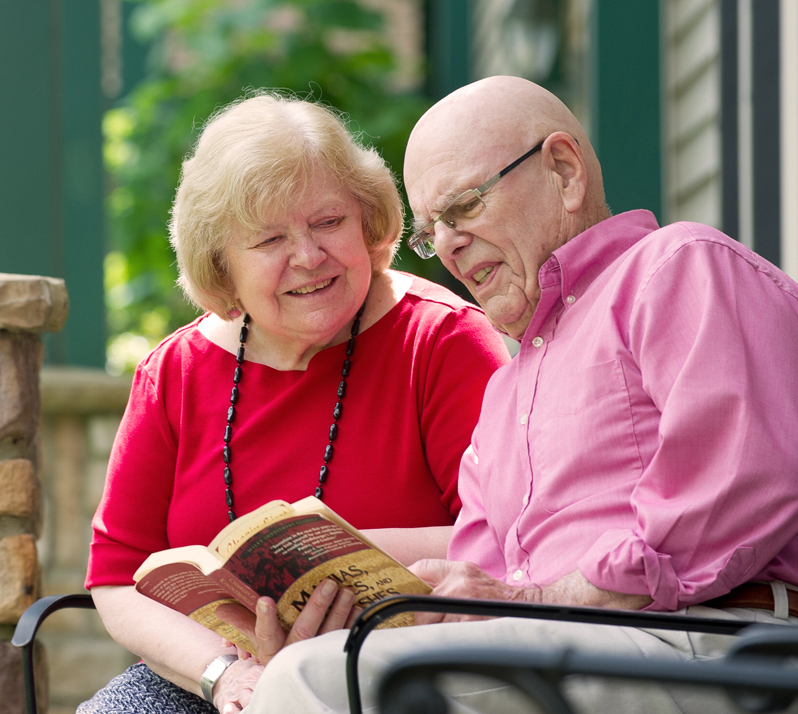 "It feels right to be here. It was meant to be."
Pat and Hank B.
"We moved to Avila Independent Senior Community from the west end of the city of Albany. We sold our townhouse in Glenmont and got rid of a whole lot of stuff we no longer wanted or needed. We are now settled into a lovely two-bedroom apartment in an Adirondack Lodge themed housing community with about 275 of our new friends. There is even a new and rather comfortable sofa bed to accommodate our family and friends, (as well as private guest accommodations provided by the management for a small fee.) We tease that it is like living on a cruise ship without the water!
We no longer need to cook since most meals are included. We no longer need to vacuum since housekeeping is also included. An extensive professional exercise program is also available and used. Transportation to concerts, shopping, libraries are also included. We still remain active in the outside community service on boards, volunteering, going to yoga and keep old friendships!
Living here certainly makes getting older less stressful and lots of fun!"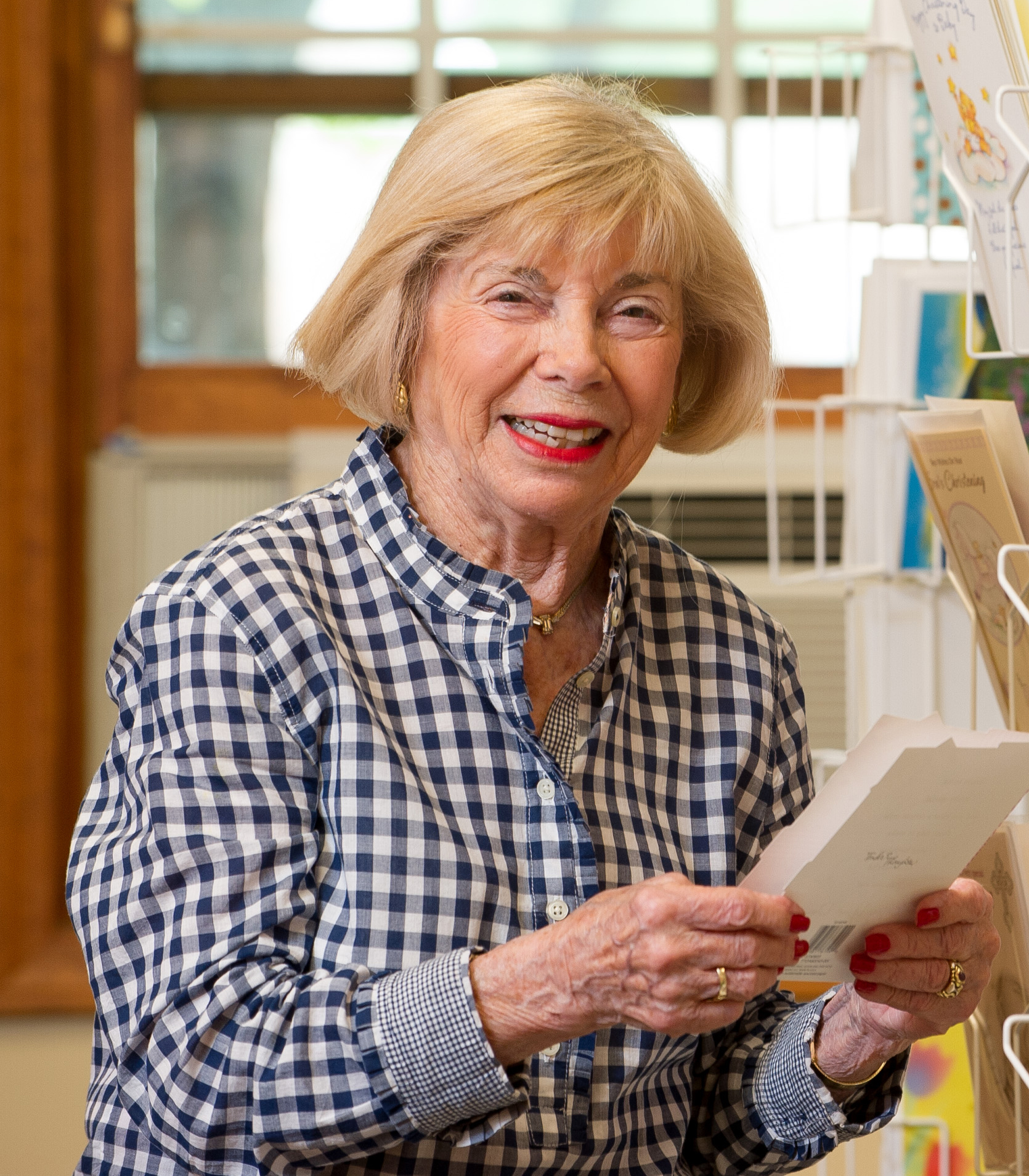 "I have aged backwards"
Gloria H.
"I just love it here at Avila. We are close to "EVERYTHING!" It makes our lives so convenient. My life is so full here and I feel that since I moved here 6 years ago… I have "Aged backwards." I feel younger than I did when I moved here and it's due to the new lifestyle I am leading… I love it!"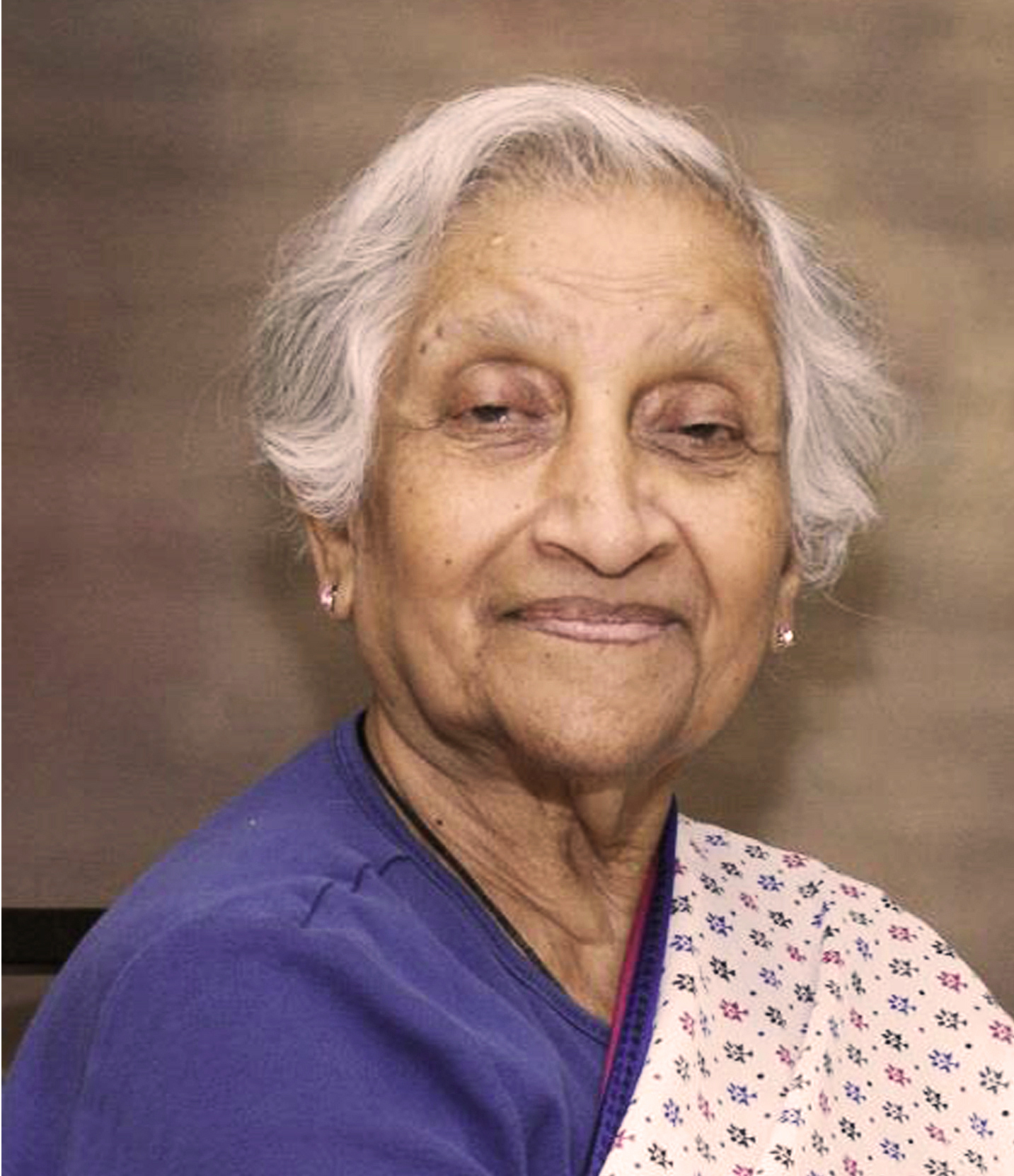 "I love Ávila"
Basanta D.
"I have now lived at Ávila since 2018. I can comfortably say, "I love Ávila." I am so grateful to my children, particularly my daughter-in-law for choosing Ávila after looking other similar facilities. Every aspect of one's life is very well planned here and comfortably managed. The administrative staff is professional kind and respectful. This is an entirely new experience for me and I appreciated a gentle smile and a kind word. The reception and transportation staff are truly outstanding and always ready to help.  Housekeeping does a fantastic job too. I am learning to do "sit to be fit" and I hope to try other fitness classes. I look forward to the weekly dinner features for I feel the Chefs have given the menus a great deal of thought. I wish to thank every member of the staff who so kindly take care of running Ávila so smoothly. I am so happy to be a part of the Ávila community. God Bless you!"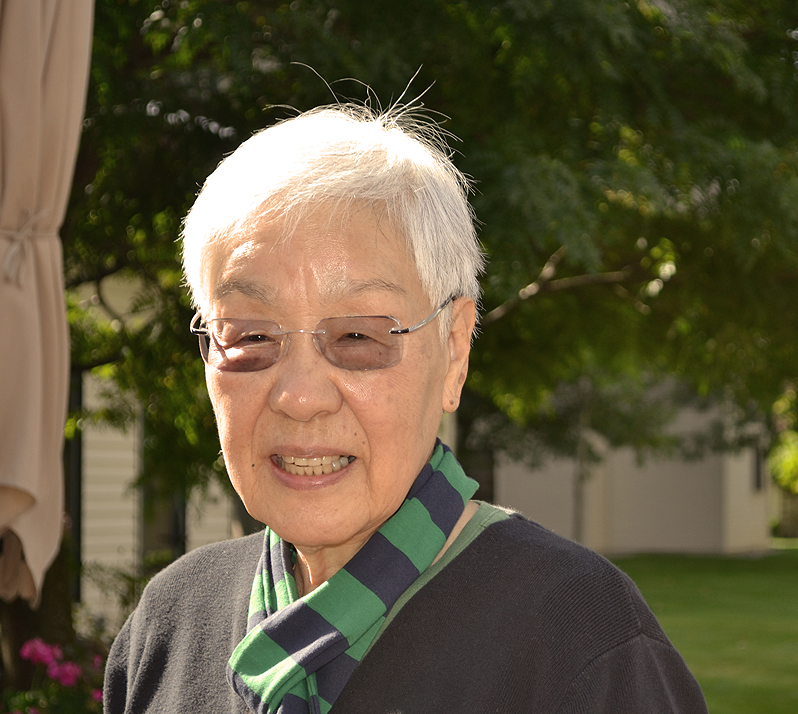 "I have no regrets"
Mickey F.
Mickey has always been a planner. From the day in 1960 when she left Japan with $5 in her pocket, to the day 11 years ago when she and her late husband Paul decided to call Ávila home, she knew that having a plan. good communication and a positive attitude were the most important things to make it all work. Mickey loves America too and simply refuses to have any regrets. At 83, Mickey takes each day on as a personal challenge to be a positive influence on others. After her daily walks, volunteering at the soup kitchen, visiting residents at the Teresian House, you might just find her sewing, reading or just sharing her lovely smile with someone who's a little down.
"I really feel Ávila was the best move we ever made. I love people and here I can be happy, be positive, walk, eat healthy, and help others. I have lived a successful life and I am appreciative of all the opportunities that have come my way. Life doesn't always turn out according to my plan yet here I am. I live in a perfect place, in a perfect country. It has all worked out!"

"My life is full."
Paul W.
A retired University at Albany history professor, Paul Ward wanted to do more than keep his body active; he wanted to keep his mind active. At Ávila, he does. In addition to establishing and leading Ávila's 30-member book club, Paul takes advantage of Ávila's trips to regional museums and its partnership with OASIS, a nonprofit organization offering seniors educational programs in the arts, humanities, wellness, technology and volunteer service.
"I cannot live without books. I believe that you have much to learn and contribute at any and every age. Here, I have opportunities to engage—with literature, history, and people who are active physically and mentally. My life is full."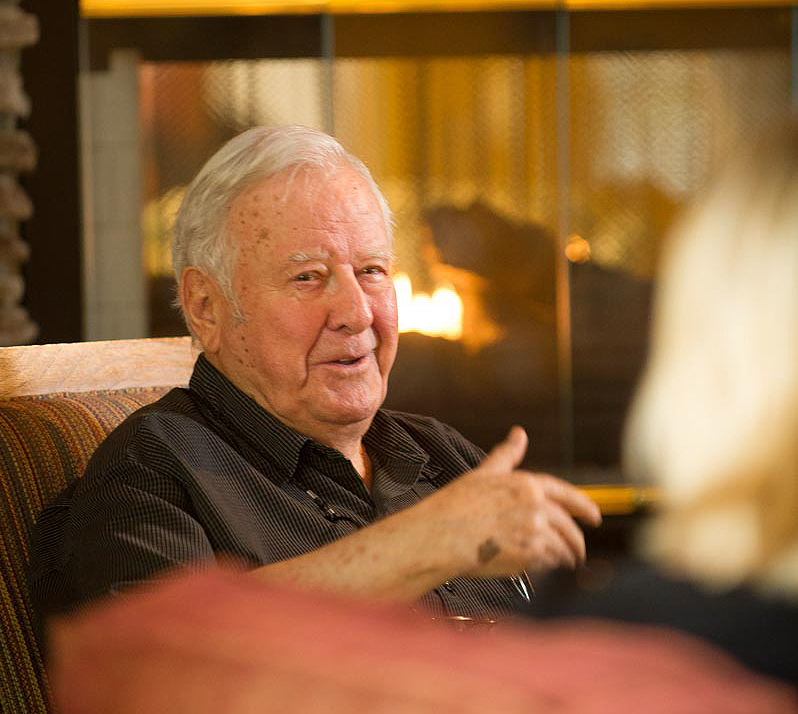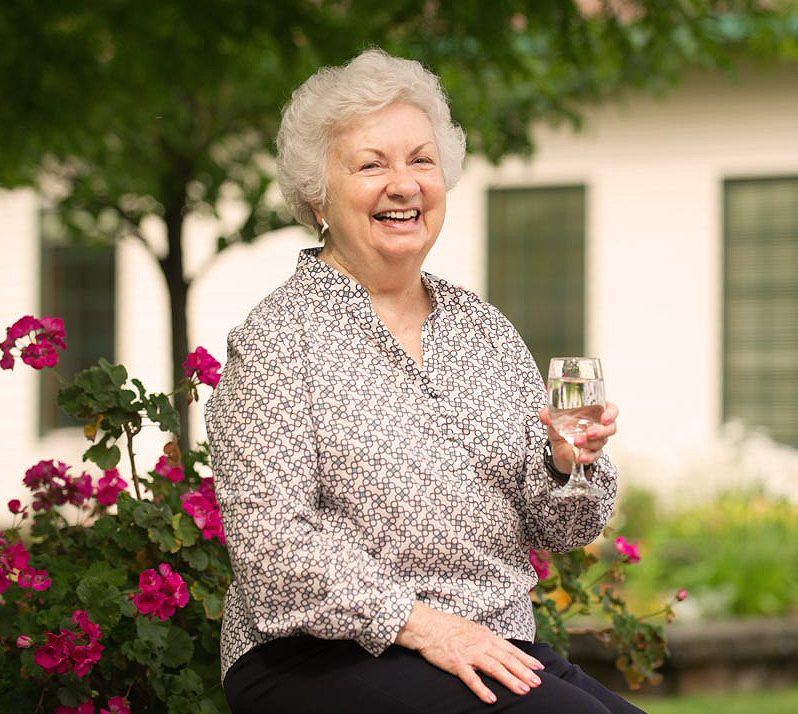 "My friends want to live here, too."
Pat F.
Retirement hasn't slowed down Pat Frey. Not one bit. If you can't find her in the pool riding an aqua bike or taking an aerobics class in Ávila's fitness center, you might find her running Monday night bingo. Or acting out a role with the Columbia Circle Players. Or curling at a local bonspiel.
"Every day feels like an all-inclusive vacation at Ávila. We have everything here—the pool, movies on Tuesday nights, violin concerts, and bus trips to Tanglewood, Troy Music Hall, and SPAC. It's difficult to fit everything in. My friends all tell me they want to live here too."

"This is it."
Don S.
Don, a retired University at Albany English professor, said he and his wife considered a number of Capital Region independent living communities. One visit to Ávila, and they were sold. Don said it wasn't just Ávila's centralized location and proximity to cultural events and venues, it was also Ávila's comfortable, homey feeling.
"We felt Ávila's warmth and friendliness right away. We also liked the size and overall appearance of the apartments. We've visited friends in other living communities, but when we came here, we said, 'This is it.'"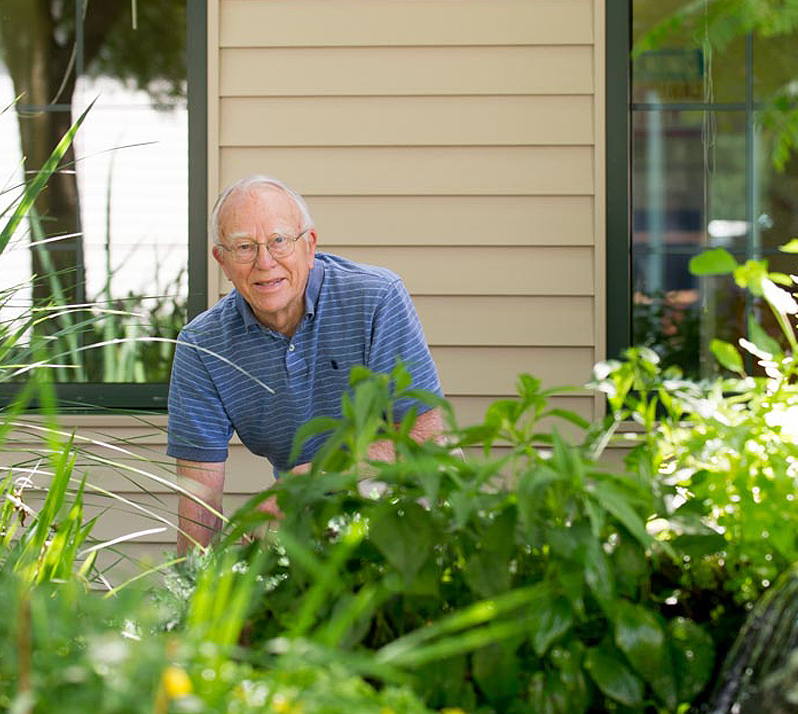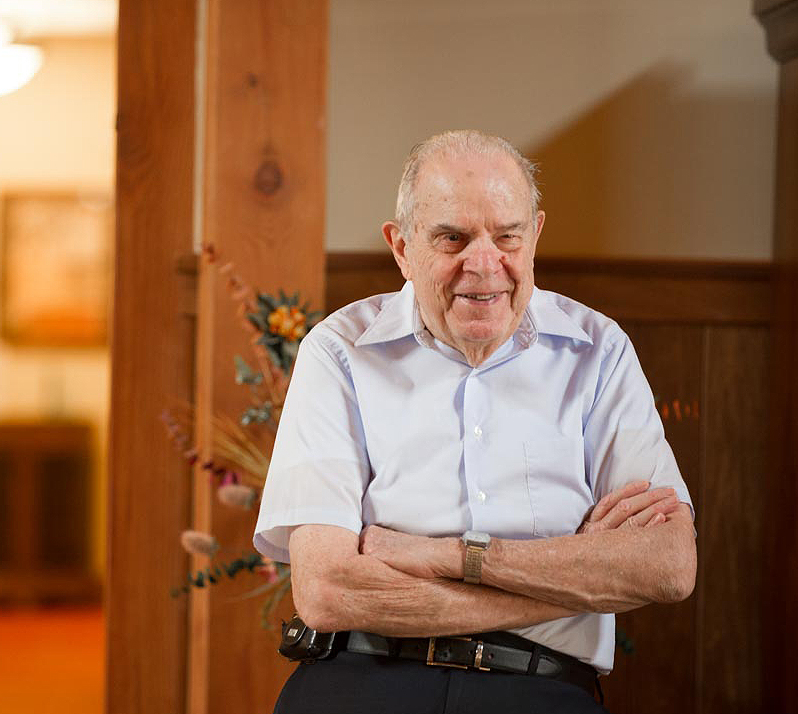 "I am thankful."
John W.
With a degree in physics and 32-year career in mechanical engineering, it's no wonder John is the first guy our residents seek when experiencing computer problems. But John loves every minute of it. He also loves singing with his church choir, gardening, baking treats for his wife and neighbors, and writing tech articles for Ávila's monthly newsletter.
"I am thankful for the opportunities Ávila gives me to stay busy. There is so much to do here that I sometimes wonder how I fit everything in, but I do. My biggest challenge seems to be finding a place to whistle where I won't bother anyone!"