The New Normal for Retirees
Now that we are further adjusted to life during COVID-19, it's a good time to take a step back and think about how the immediate future is going to look for retirees. There are some very important ways that the coronavirus pandemic has changed our day-to-day activities and lifestyle. For seniors—who can be more vulnerable to issues like loneliness—there are measures you can take to stay active, safe, and social while living in a retirement community.
EXTRA CLEANING & SAFETY PROTOCOLS
Places like grocery stores and restaurants are likely to have strict rules around sanitation, social distancing and mask-wearing. This is especially important for older adults, who can be more vulnerable to COVID-19.
At Ávila, we've put together special protocols for our community to keep everyone safe and healthy. Our residents have also enjoyed access to amenities like our Country Store, where they can get essentials and food without ever leaving our campus. Mazzone Hospitality has continued to provide us freshly cooked meals from their rotating, seasonal menu. We are so glad that our residents have access to these wonderful services!
GROUP ACTIVITIES (THE SAFE WAY)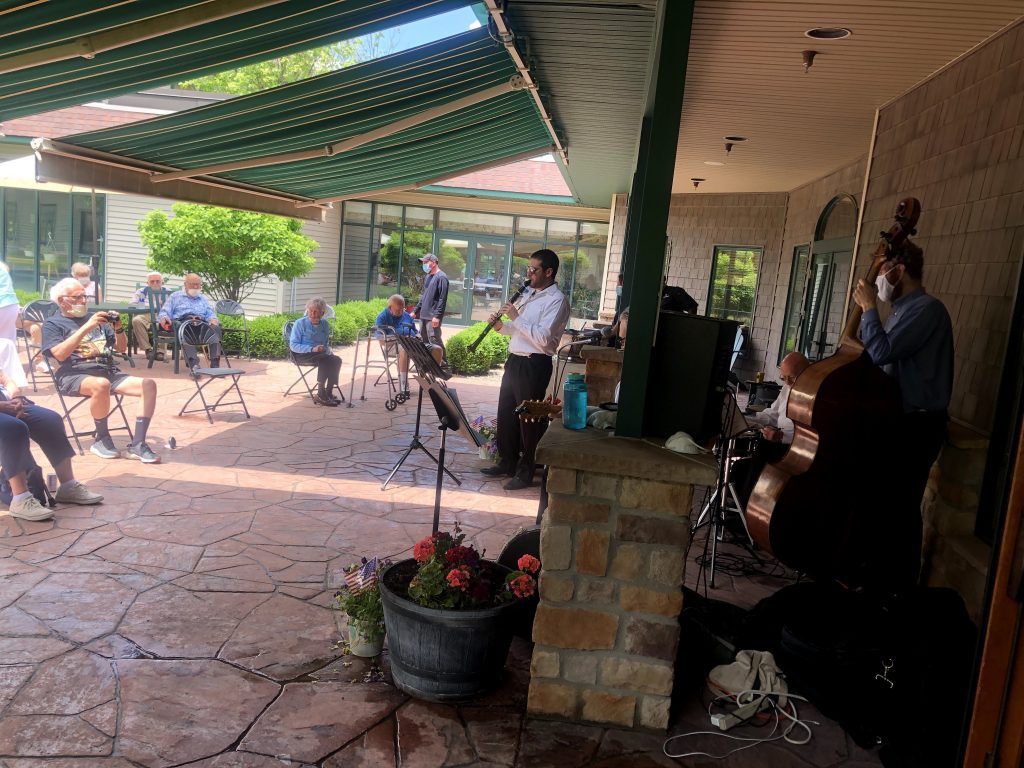 We've been putting the "social" in social distancing! Following best practices, state laws and CDC guidelines, we're continuing to stay connected in many ways, including:
Our new walking club

Our volunteer phone call program to check in on neighbors

Outdoor live entertainment

Ice Cream Socials

Streaming fitness classes into resident's homes

Use of our indoor pool with new safety rules

Helping residents use video conferencing software like Zoom to talk to friends and loved ones
MORE "STAYCATIONS"
If you're an adventurous retiree, you'll find many like-minded friends amongst our residents! Travel and cultural outings have always been part of our options for retirement activities here at Ávila. As COVID-19 unfolds, those types of activities are no longer a possibility for many of us.
Luckily, we often hear that living at Ávila is like being at an all-inclusive resort vacation every day, all year long. Because we have an excellent list of amenities and facilities for our residents to enjoy, they can be on "staycation" in their own homes!
To keep up with everything Ávila, follow us on Facebook today!