They say every cloud has a silver lining, and it's been wonderful to see all of the ways our residents have found joy in the time of coronavirus. While we've implemented important safety measures—like social distancing, wearing masks and canceling trips—we've also seen our community shine in ways we never expected!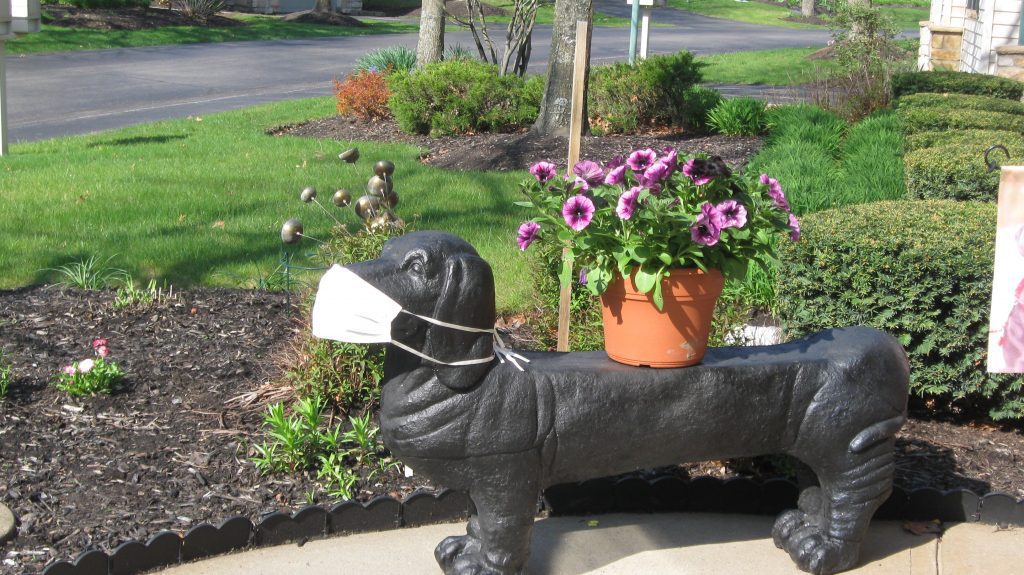 Keep on Moving
Many of Ávila's residents place a high value on being active. While we've had to cancel our large group exercise classes, we've found plenty of ways to keep people moving!
Exercise classes are now live-streamed on our in-house TV channel. So anyone living on our campus can enjoy one of our classes in the comfort of their homes!
Now that the weather has warmed up, we've kicked off a new walking program. The Ávila walking club encourages residents to get some fresh air and engage in a little friendly competition. Gift cards are awarded to the resident who walks the most miles each week. One resident recently walked 20 miles in just seven days!
Our indoor swimming pool has remained open, and can accommodate 3-4 swimmers safely. It has been great to see our residents enjoying this amenity, which can help reduce stress and promote physical fitness.
In the Kitchen
While our residents love being served fresh, seasonal meals from Mazzone Hospitality, many have found that recent events got them back into their kitchens—and they are loving it! We've heard people saying how happy they are to have their kitchens available, because they've been cooking more in the last two months than over the past five years.
Baking has also been a very popular (and delicious) hobby. You can imagine how wonderful it's been to hear that our residents enjoy themselves this much, even though they are staying home more. Our Country Store stocks many grocery items and pantry staples, so our residents have been able to get what they need without having to venture out to the local grocery stores.
Staying Entertained
It's been great to find out that people are now taking extra time to do something they love! We've heard many stories, like a resident who finally read a book they've been wanting to pick up for a year. Other ways our residents have continued to spark joy in their lives include:
Watching the movies we stream on our in-house movie channel
Using video call technology like FaceTime and Zoom
Participating in drive-by birthday celebrations
Taking Care of One Another
Ávila residents have a long history of generosity and volunteerism. We were touched when we learned some of our residents have been using their sewing skills to make masks for other residents. It really shows what it means to be part of a caring community that treats each other like family.
Some of our residents also set up a volunteer phone call program to check in on their neighbors. This program has served many needs for our community: it broadens connections, reduces feelings of anxiety and isolation, and helps ensure everyone is getting their daily needs met.
Being a part of Ávila is like being part of a very big family. Now more than ever, this has been an incredible benefit to our residents.
To stay updated on everything Ávila, follow us on Facebook today!