Fresh Flowers and Fine Dining
A meal served at a table with fresh flowers tastes better. Okay, that may not be true BUT a well-prepared meal served at a beautifully set table with fresh flowers does enhance the dining experience. There's definitely something to be said for fresh flowers and fine dining.
On Wednesday mornings a group gets together to create seasonal floral centerpieces for the tables in the dining room. A large arrangement is also made for the hostess table, dining management and the main entry receptionist. The flowers come in bouquets, or sometimes as large arrangements that are re-purposed.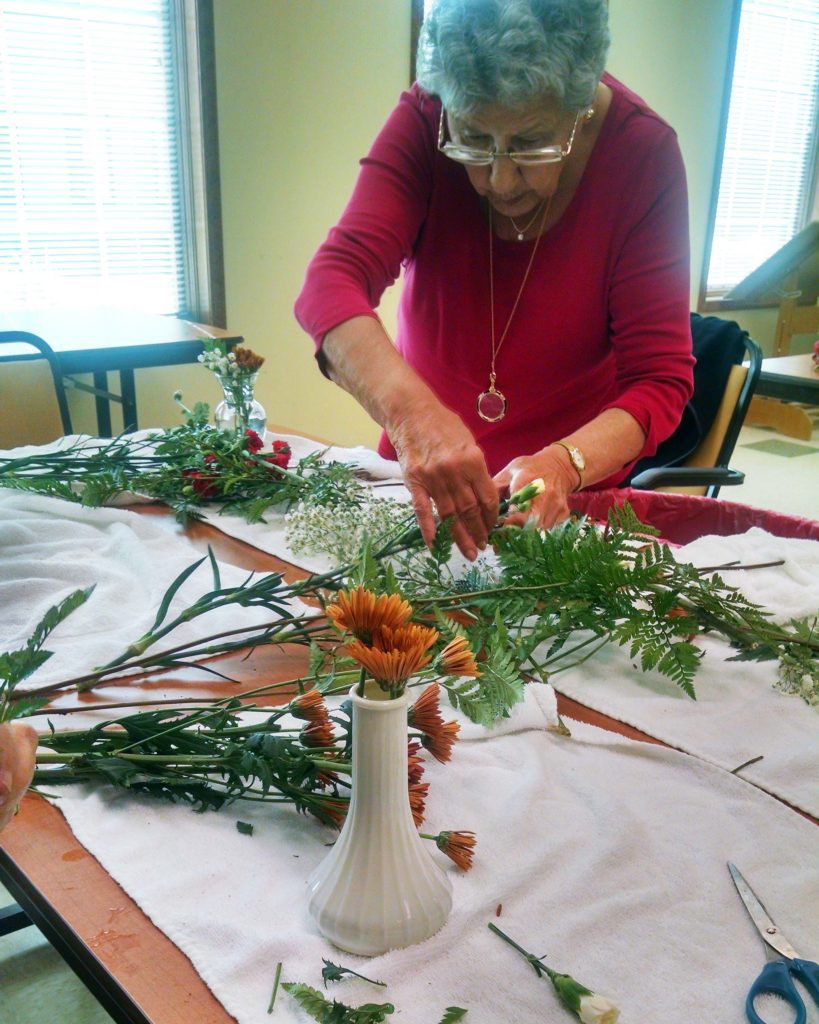 After the arrangements have been deconstructed, they're organized. Leafy fillers go on one table; flowers that are similar in color go on another. Baskets, mugs and other decorative items are grouped together.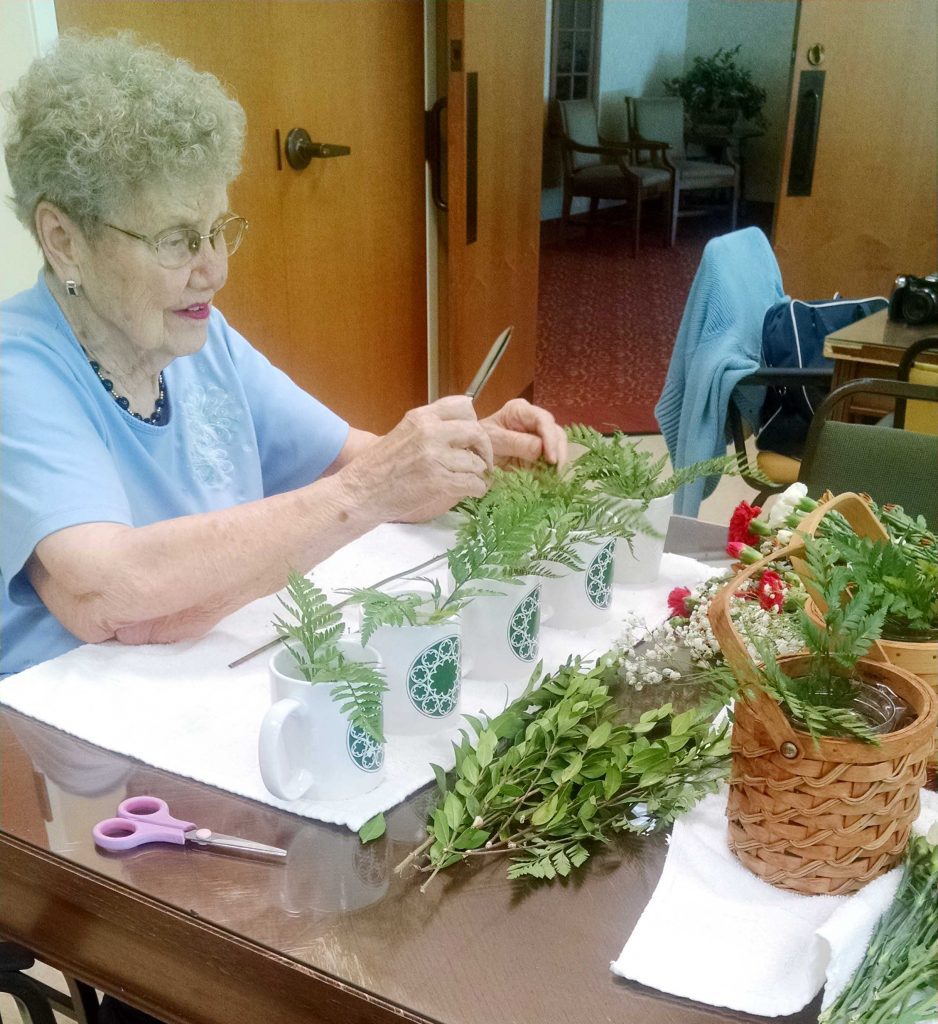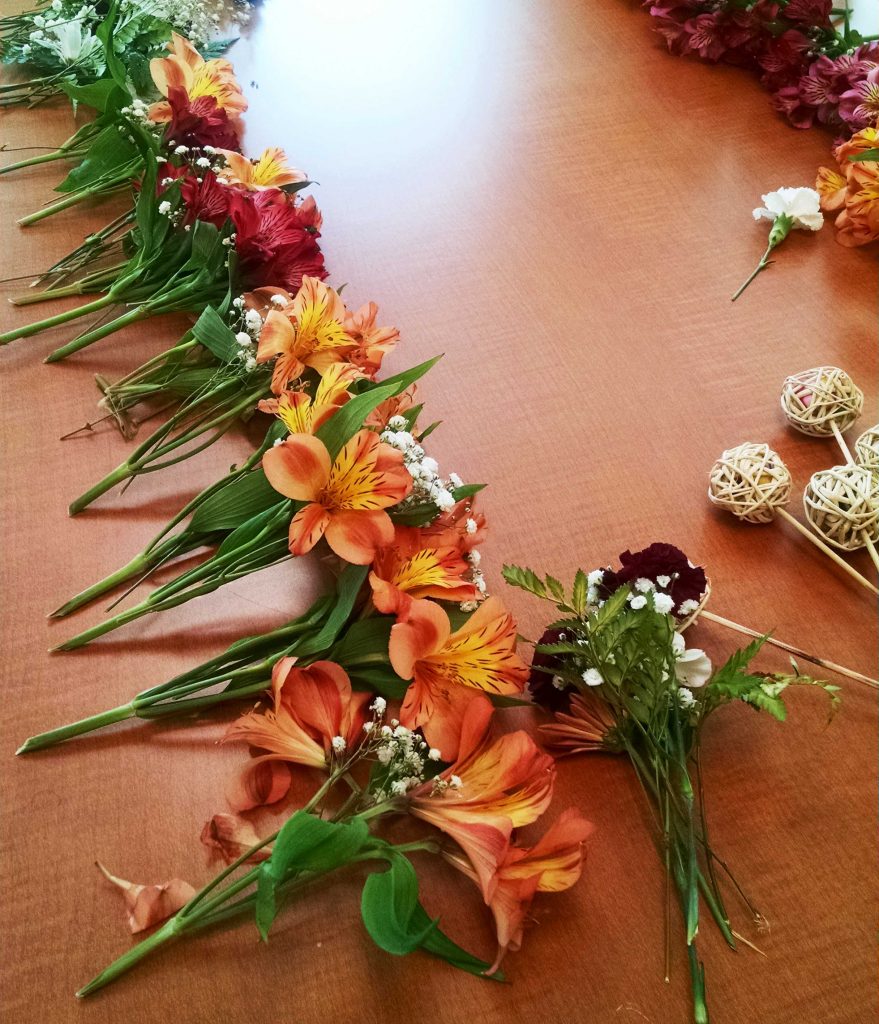 Once everything is laid out, the team is read to go! The centerpieces are put on a cart and then we head off to the dining rooms.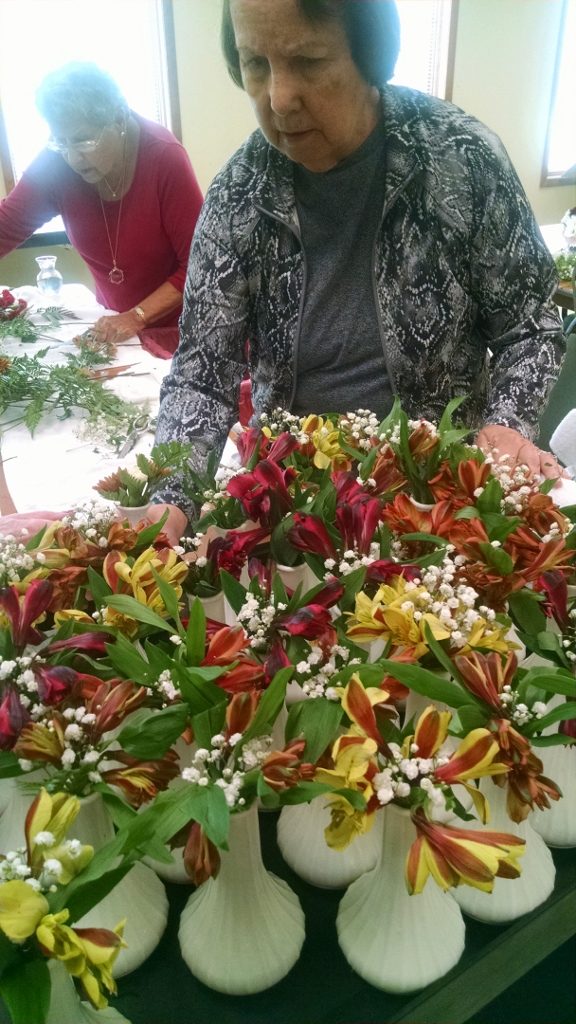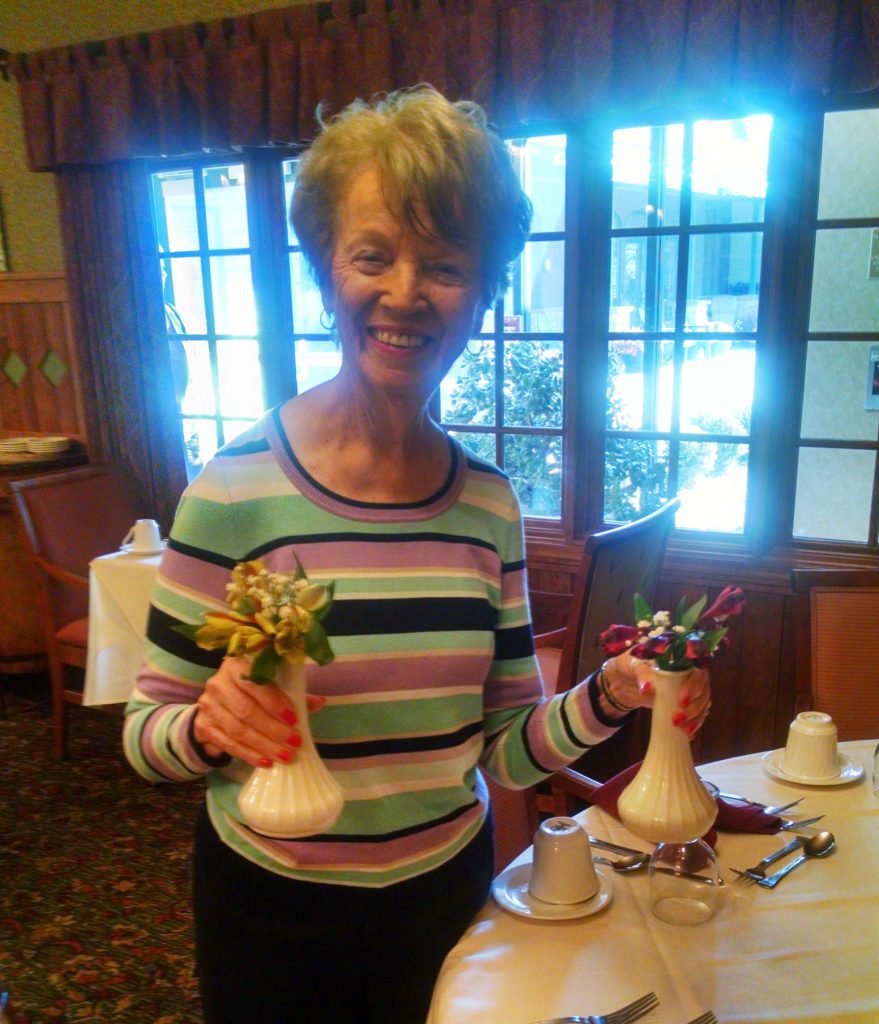 Now, on to the fine dining part . . .
Here are a few items from the current dinner menu. The menu is seasonal and changes every six weeks.
It's funny how a simple hobby, like floral arranging, can not only help us express our creativity but can also brighten someone else's day. Our group enjoys getting together regularly, which is another plus. So maybe, just maybe, fresh flowers on the table can make the food taste even better.