Now thru April 30, service fee rates frozen for two years! Learn more.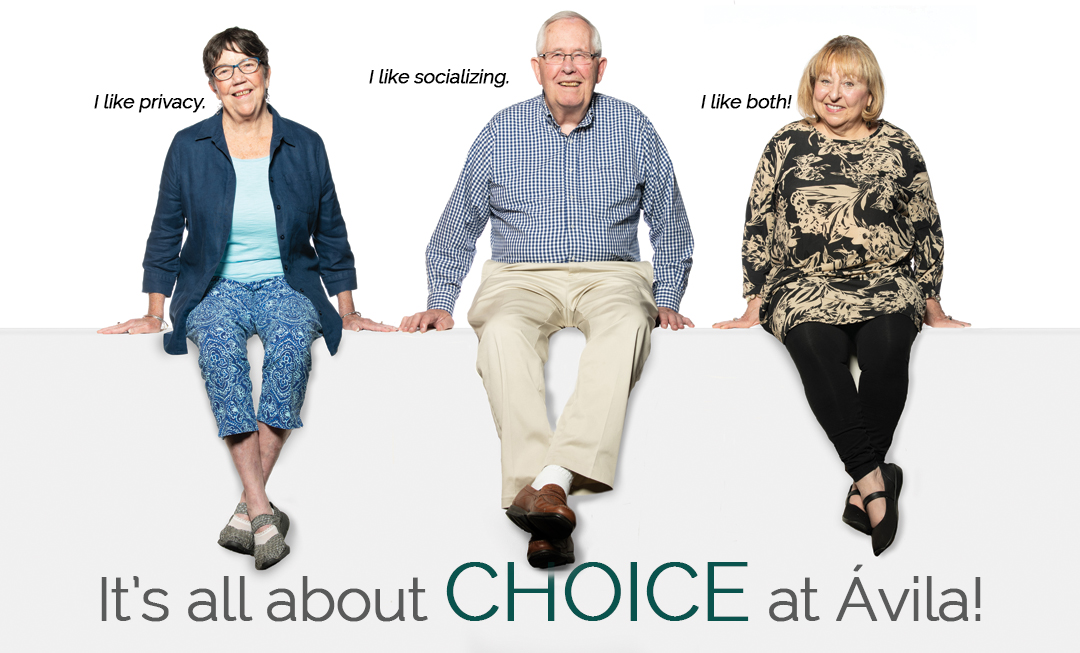 See how our "Choices that Fit" Program can work for you! Call 518-452-4250.
Ávila is the Capital Region's premier independent retirement community for seniors seeking an active, engaging and rewarding lifestyle. Nestled within the vast Pine Bush, Ávila provides a safe and extraordinary place to call home. At Ávila we are focused on matching your individual lifestyle needs to our housing styles to create a more personalized, comfortable and familiar "lifestyle" experience. We understand the importance of options and offer residents an opportunity to select their home through our "Choices that Fit" program. So whether you're 65, 75 or even 90, our all-inclusive monthly fee program, along with our commitment to delivering complete maintenance free living helps our residents embody the true spirit of independence.