We've Got Mail! Avila Residents Meet Their Pen Pals for the First Time
"Good friends are like stars: you don't always see them, but you know they're always there."

– Christy Evans
When was the last time you wrote someone a letter? Here at Ávila, we've had the incredible luck of receiving not just one letter, but many letters, from 29 students at Shaker High School.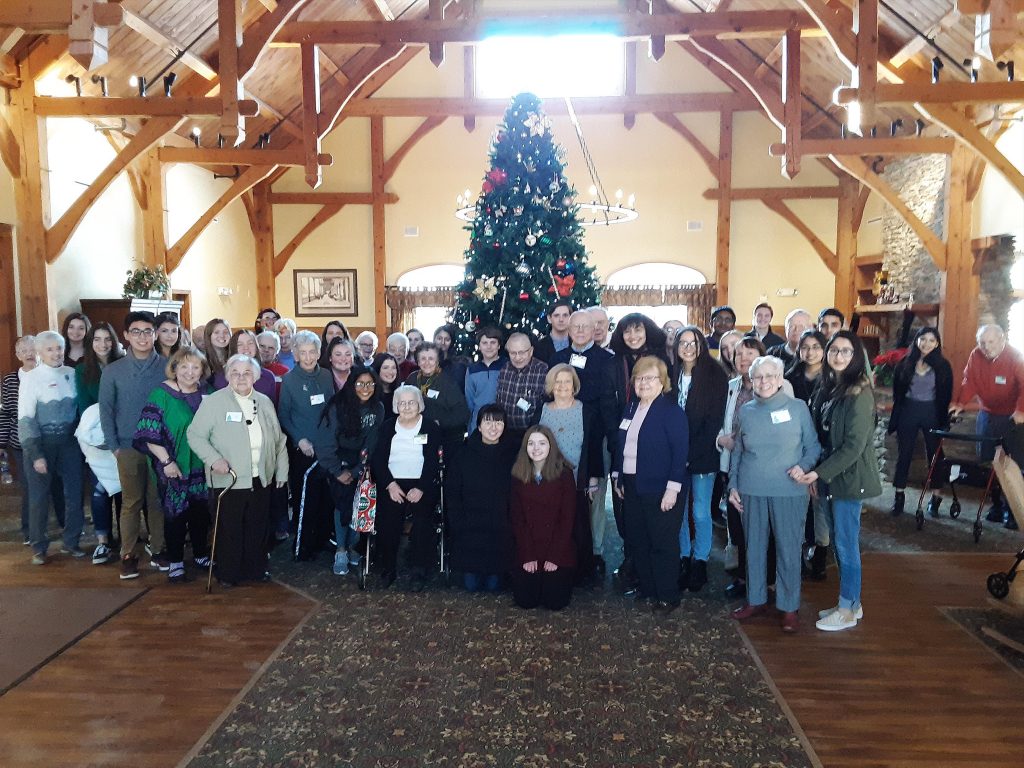 As part of our Pen Pal Program, our residents completed hand-written letters and corresponded with the students over a three month period. Then, we had arranged a fantastic opportunity to meet these wonderful young people at our campus!
The students joined us for a luncheon just before the holidays. We had an absolute blast meeting them face-to-face. Sharing even more stories and getting to know them in person was something we will never forget.
Communication is such a wonderful thing. It teaches us about new people and places. It opens our minds to new ideas, and allows us to get to know the other people we are sharing this world alongside. We'd like to extend a very special thanks to English teacher James Bell for coordinating this program with us.
We can't wait to welcome our pen pals back for another visit!