Walking – It's Great For You!
Sometimes the idea of engaging in rigorous physical activity can seem like a tall order. For those of us who are looking for a simple path to fitness, there is great news: it's as easy as putting one foot in front of the other!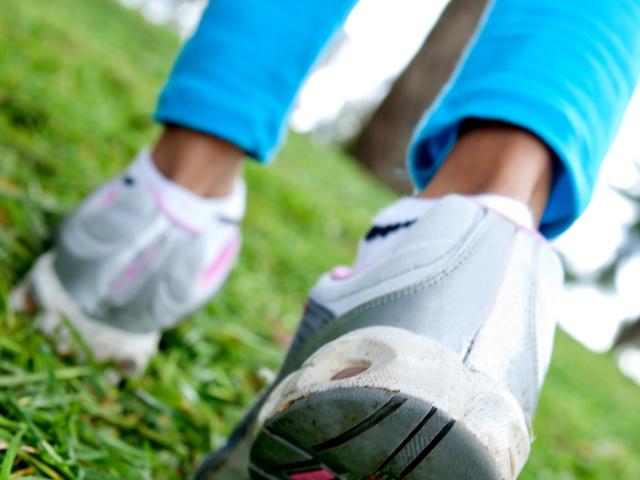 A regular brisk walk can lead to many improvements to your overall wellness, including:
Maintaining a healthy weight

Preventing or managing various conditions, including heart disease, high blood pressure and type 2 diabetes

Strengthening your bones and muscles

Improving your mood

Improving your balance and coordination
If you want to begin a walking routine, start by talking to your doctor. You may want to follow the recommended guideline by engaging in a minimum of 150 minutes of moderate aerobic activity each week. But it's important to listen to your body and work closely with your physician to make sure you're taking the best possible care of your health.
While walking is also one of the easiest ways to improve your health, there are considerations that you'll want to keep in mind. One thing that makes a big difference is your technique. When you're walking, make sure:
Your head is up and you're looking forward, not at the ground

Your neck, shoulders and back are relaxed, not stiffly upright

You're swinging your arms freely with a slight bend in your elbows

Your stomach muscles are slightly tightened and your back is straight, not arched forward or backward

You're walking smoothly, rolling your foot from heel to toe
When you pay attention to your technique and establish a consistent routine, the benefits really add up. You may want to infuse some competition into your walking by inviting friends to track their steps and see how far you can get. It's all in good fun—and in the end, everybody wins! You can keep track of these details in a journal, spreadsheet or by using an app.
It's a really great time of year to be outside, enjoying the comfortable fall weather on our beautiful campus. We love seeing our residents walking the grounds, and would love to see you there, too!