We had an extra special treat when one of our amazing  residents, Mickey Fleishman, demonstrated the art of sushi making for our residents!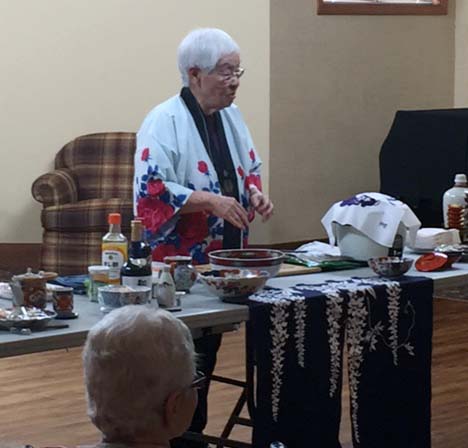 Mickey captured the imagination (and stomachs) of the captivated audience with her step-by-step tutorial, infused with a rich overview of Japanese culture.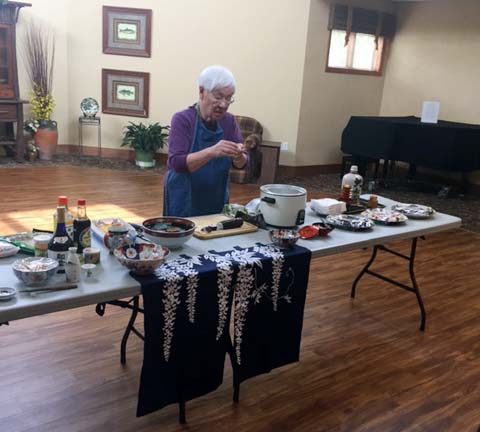 Avila residents learned the importance of rice consistency, ingredient quality and pairing, and tricks to making the perfect roll. Another important note: good etiquette with your chopsticks is always appreciated!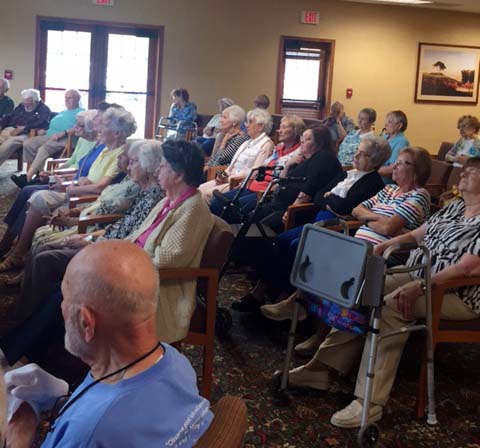 Perhaps the best part was when we all got to enjoy Mickey's creations at the end of the presentation. It was truly delicious! We also enjoyed all of the perks that come with sushi: ginger, wasabi, soy sauce, sake and tea.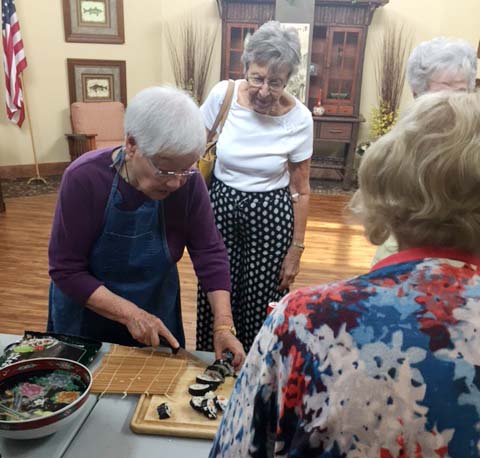 We learned that when a meal is finished, it is important to thank your host or hostess. You can offer a formal thanks by saying: "Gochisosama-deshita" or "Gochisosama" for more casual occasions.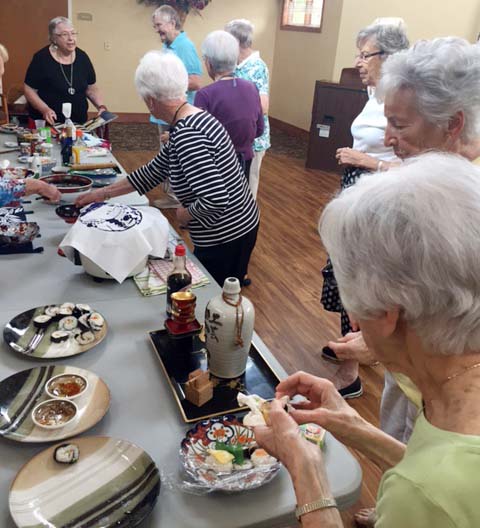 There are so many special things Mickey shared with us. Having a community filled with diverse, fascinating people is a big part of what makes living here such a great experience.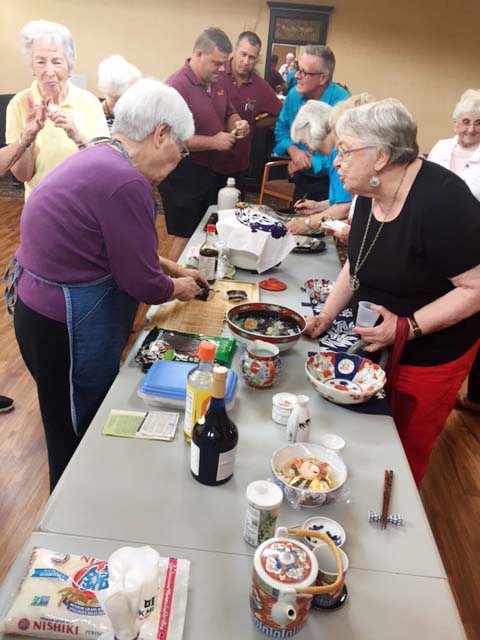 Thank you, Mickey, for sharing your incredible skills and knowledge with us! What will our residents be up to next? You can see our monthly calendar of events here.
Follow us on Facebook to see what we're doing and where we're going this fall. It's also a great place to get updates on our blog. This season we'll be writing about fall decor, events at Avila and what our residents say about living here. Stay tuned!