The Arlington – A Place To Call Your Own
When it comes to where we live, we're all looking for different things. For some, less is more—less time spent cleaning, less clutter to manage and more time enjoying what life has to offer.
For those seeking bright and cozy spaces, our Arlington floor plan is really a perfect fit. These one bedroom, one bathroom apartments have a lot to offer (without being too much).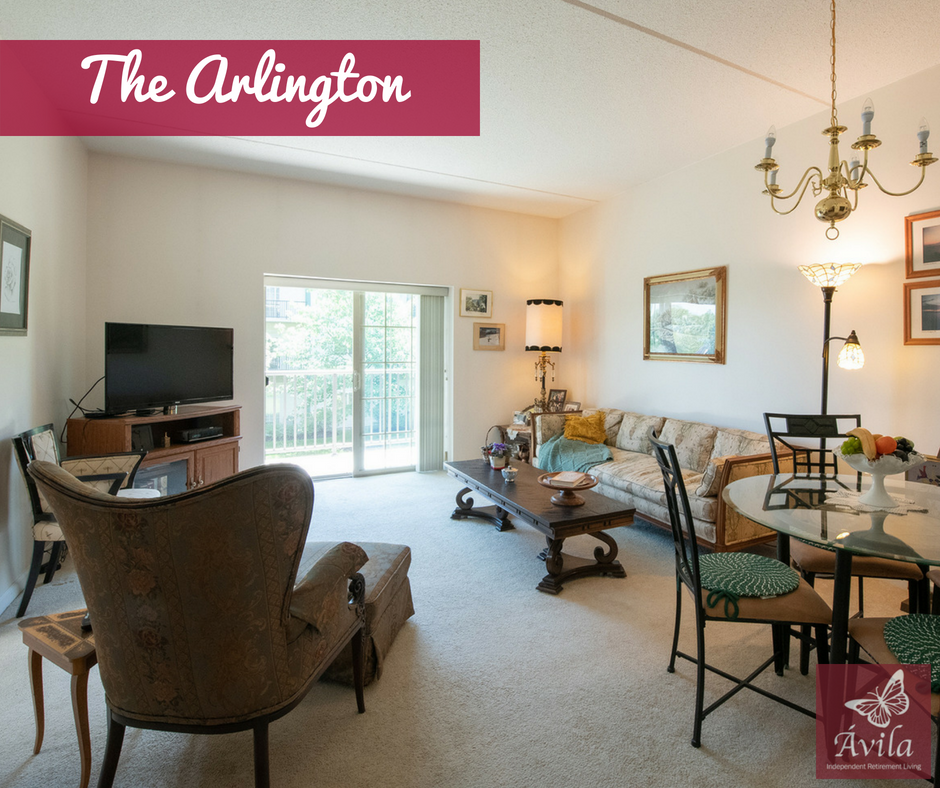 Some of our favorite features of the Arlington floor plans include:
Generous living space

Great kitchen layout

Balcony

Two closets in the bedroom

Two bathroom doors

In-unit washer and dryer
Those who choose the Arlington floor plan often remark about how easy it is to maintain their home, giving them more time to enjoy our amenities and take advantage of our full list of activities.
One of the best things about apartment living is the ease it brings to your life. Maintenance-free living frees us up to explore the world around us (or simply spend more time relaxing!) and we are all for it. Imagine the kind of day where you wake up, go to swim class, have your breakfast served hot, stroll through the garden, take in a play and have Happy Hour with your friends. You don't have to just imagine it—you can have it, too!
We love having visitors and welcome you to schedule a tour with us. Our residents will surely tell you what they love about Avila while you're here. Once you've arrived, you may just discover that this is the perfect place for you to call home.