Ringing in the New Year at Ávila
It's January and the weather outside can be frightful but that doesn't stop us from having fun, socializing and getting our exercise here at Ávila! We kick off the month with our New Year's Eve Party with sweet and savory refreshments, midnight champagne toast and live music by the Neil Brown Band.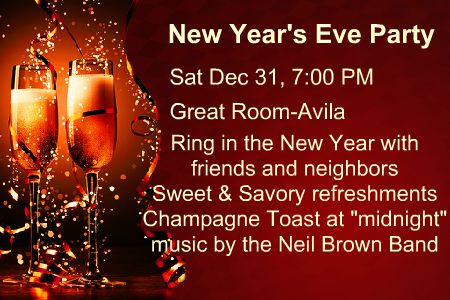 Interested in arts, music, culture? Here are just a few cultural events happening in the area. With transportation provided and tickets reserved in advance, it couldn't be any easier – or less stressful – to enjoy these fun winter events.
Experience the Metropolitan Opera's performance of Nabucco in HD at Regal Crossgates Cinema on January 7.
Albany Symphony Orchestra presents Tchaikovsky's Piano Concerto #1 January 7 at 6:30.
Schenectady Symphony Orchestra presents Fresh Voices on January 22 at 2pm.
Many like to start the New Year by making a resolution to learn something new. These activities at Ávila might give you some inspiration:
Would you like to read more? Consider joining a book club. Our club meets the third Tuesday of each month.
Many seniors are retired and like to offer their knowledge and expertise as volunteers. We offer many opportunities for community outreach or to help neighbors in our own community by running errands or preparing meals for those not feeling well or recovering from surgery.
How about learning a new activity? Billiards are a great indoor sport. January is a great time to learn. We get together on Wednesdays in our billiards room. All are welcome – newcomers and former players.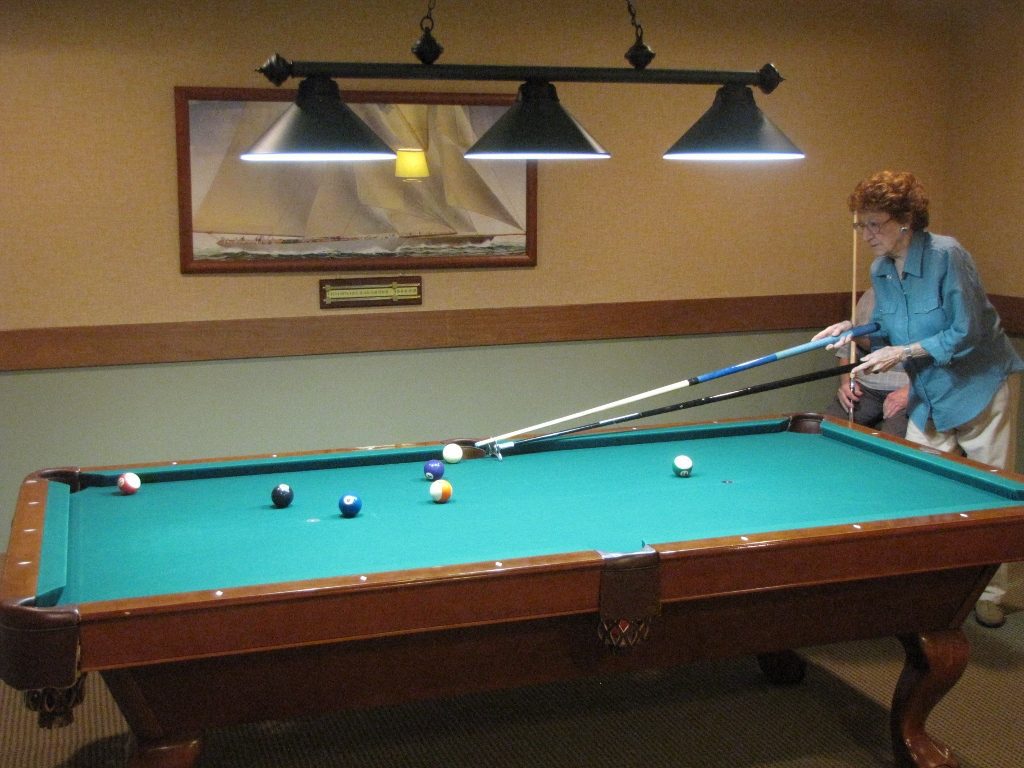 And don't forget to exercise. Exercise is one of the best ways to stay mentally and physically healthy during the winter months. It can be a bit more challenging to stay active in the winter months. If you're not a member of a community like Ávila, consider joining a gym. Try to find one that has classes specifically tailored for seniors. Take a look at our exercise schedule for inspiration.