The "Arlington"
Over 780 sq. feet of living space in this one bedroom, one bathroom unit. Plus, settle in with a warm cup of coffee on the cozy balcony overlooking the Ávila campus. Residents find it's plenty of room to fit their favorite furniture. Move in and select paint and carpet colors too!
A fully applianced kitchen (refrigerator, range, microwave and dishwasher)
In unit washer and dryer
Individual Residence HVAC Control
Wireless Emergency Call System
Smoke Detectors, Sprinkler System
Backup Generator
Decorative Window Blinds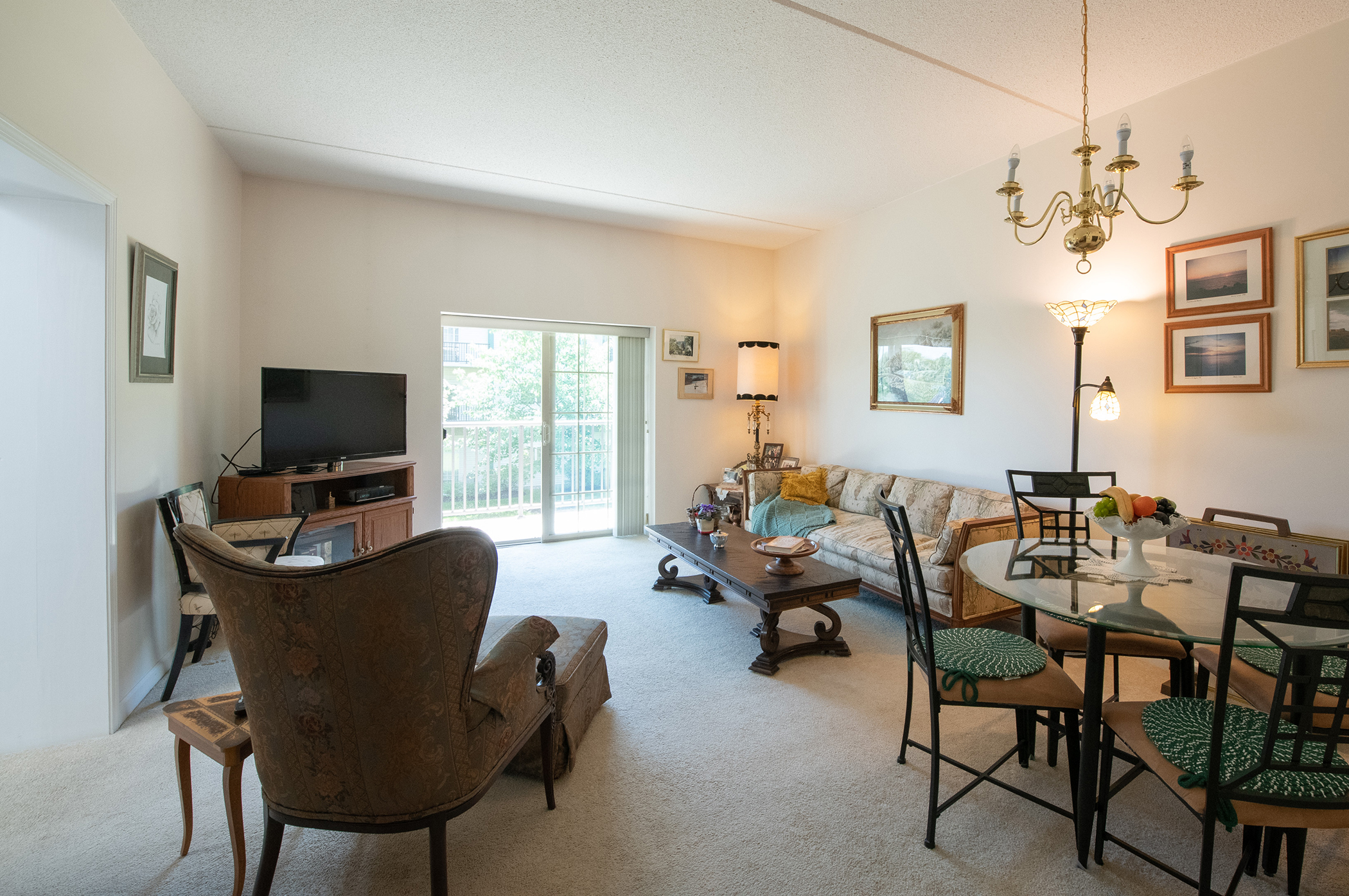 This residence is empty and ready to be called home. Not sure how to decorate? Here's a peak at how one Ávila resident decorated their home. Give us a call to schedule your tour today. We know you'll be happy in this cozy unit!
Not sure if Ávila's entrance fee based approach works for you? You might be surprised to see how affordable living at Ávila can be. Learn more!.