Lifelong Learning Series: Tiffany Treasures
The Capital Region is a wealth of history, art and culture. With so much around us, it would take a lifetime to learn about it all—which is exactly what we're aiming to do!
Our residents are always involved in something new, and love to participate in events where education takes center stage. This love for learning has inspired to to offer a Lifelong Learning Series. To bring the classroom to Ávila, we're inviting local experts to speak on a variety of topics.
Last month we had the pleasure of learning all about some international treasure—right in our own backyard. Expert Tom Carroll guided our residents on a visual adventure around the Capital Region, highlighting the stunning work and craftsmanship of the Tiffany artisans. Dr. Carroll, an American cultural historian, specializes in the history of American science and technology. As a resident of Troy, Dr. Carroll has a unique understanding of our local history and urban landscape.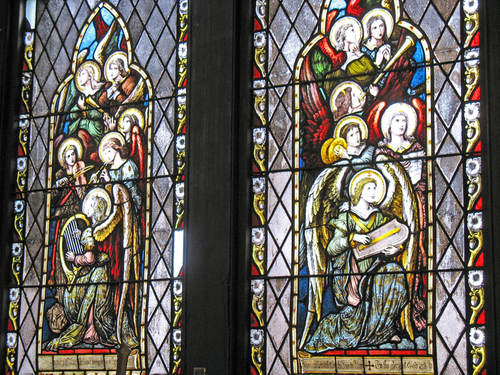 Tiffany windows around Capital Region are not only hailed as some of the most beautiful and significant—they also rival other cities in sheer volume. Our residents were fascinated to learn that Troy is estimated to have more Tiffany windows per square mile than anywhere else in the world!
In addition to covering these stunning architectural and artistic wonders, our residents were invited to take a look into the life of Louis Comfort Tiffany. Dr. Carroll discussed the history of his one-of-a-kind legendary techniques that led to great success in the stained glass business.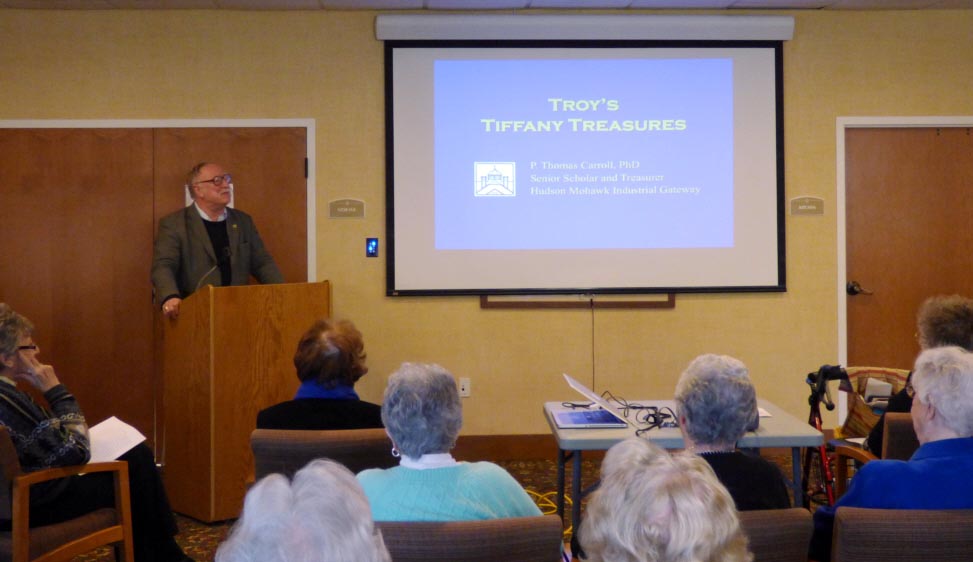 Follow us on Facebook for more on our Lifelong Learning Series, including history, film, sports, food and more! Leave a suggestion for something you think our residents would love to know more about.