As we age, we can continue to enjoy the activities we have always loved. One hobby many of our residents have a real passion for: gardening. From our sprawling landscapes to our community gardens, the great outdoors is very much a part of life here at Avila.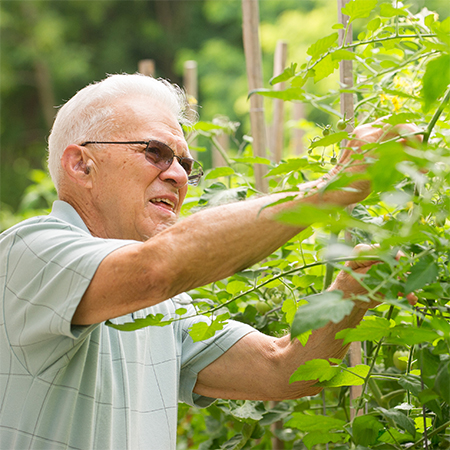 We were very excited to learn that the Arthritis Foundation has a designation for products called "Ease of Use." These products are proven to make life easier for those with arthritis and other physical limitations.
You'll be able to recognize any Ease of Use product by the brilliant green logo, or you can find a full list of designated products here. They range from health and wellness to home and hobbies, with some excellent options for working adults as well.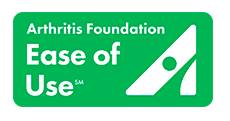 This hobby also comes with a comes with a wide variety of fringe benefits. Being outdoors—enjoying fresh air and sunshine—is an excellent mood booster. Growing your own food or contributing to the beauty of a space is incredibly rewarding. Plus, gardening is a physical activity, so you'll be firming up your arms and legs, too!
Recent studies confirm the benefits of this wonderful pastime. "These findings are important because they show that people can be happier and healthier simply by planting a pot of pansies or growing some tomato plants in a sunny spot," says J. David Williams, head of the Department of Horticulture at Auburn University. "The older population especially should be encouraged to get out there and become involved with the natural world."
You can see some of our beautiful plants and foliage on our website here. Or, visit us in person to see it all first hand!