Flu Season 2018: What You Should Know
Winter is here—and that means flu season has also arrived in the Capital Region. We do our best to keep our residents informed when it comes to this dangerous virus. Here is the latest news from the AARP.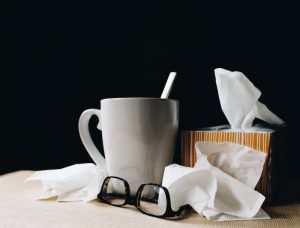 Thankfully, this year's flu season has been a mild one so far. But that doesn't mean you get to sit back and forgo your flu shot. Experts suspect that low vaccination rates may have contributed to the high number of illnesses and deaths during last year's flu season. Over 960,000 people were hospitalized, which is a truly astonishing number!
The best thing you can do? Talk to your doctor and find out right away if you are eligible to get vaccinated. The flu tends to really ramp up in January and February, so the sooner you're protected, the better.
If you're curious about predictions for this year, we can compare how the world's southern hemisphere has fared during their flu season. In other parts of the world, flu season runs from April-September. A good sign for us northerners: the CDC reports that flu season was relatively mild for our neighbors to the south. While this is far from a guarantee, we're hopeful to see the same trends this year in our region.
Additionally, some exciting developments in flu treatment have been announced. The FDA has approved a fast-acting antiviral drug, Xofluza. This is the first new drug approved for this virus in almost two decades, which is pretty incredible! It is most effective if taken within 48 hours of getting ill. If you're experiencing symptoms of the flu, reach out to your doctor to talk about the next best steps.
FLU SYMPTOMS
Fever* or feeling feverish/chills

Cough

Sore throat

Runny or stuffy nose

Muscle or body aches

Headaches

Fatigue (tiredness)

Some people may have vomiting and diarrhea, though this is more common in children than adults.
It's important to note that not everyone with flu will have a fever.
For a helpful chart on symptoms of the flu versus a cold, click here.
We hope everyone stays safe and well this winter season!