Downsizing? Not With The Fenimore
Many seniors are opting to sell their homes to enjoy all that life has to offer without the stress and maintenance of home ownership. There are many questions you can ask yourself to determine the best option for you – What can I afford? Do I prefer to live in a retirement community? What kind of amenities do I want? Do I want to be near family? And finally, how much space do I need?
The question of space is huge (pardon the pun). Many of us have accumulated a houseful of treasures and our stuff is important to us. Much of what we own has precious memories attached to it. Surrounding ourselves with familiar things can make a new space feel like home.
Use your new space as your guide. What's the floor plan like? How much square footage is there? Will the new space accommodate your furniture?
Lack of space is not an issue with The Fenimore, one of Ávila's largest apartments with over 1745 square feet of living space. The space features two bedrooms, two bathrooms and a bonus area that could be used as a den or nook. A main feature of the space is the Gallery.
Rounding the corner into the main living space takes you into a large, open concept living and dining room. The kitchen adjoins this space and has a separate pantry. There is plenty of counter and cabinet space.
Here's the entire Fenimore floor plan: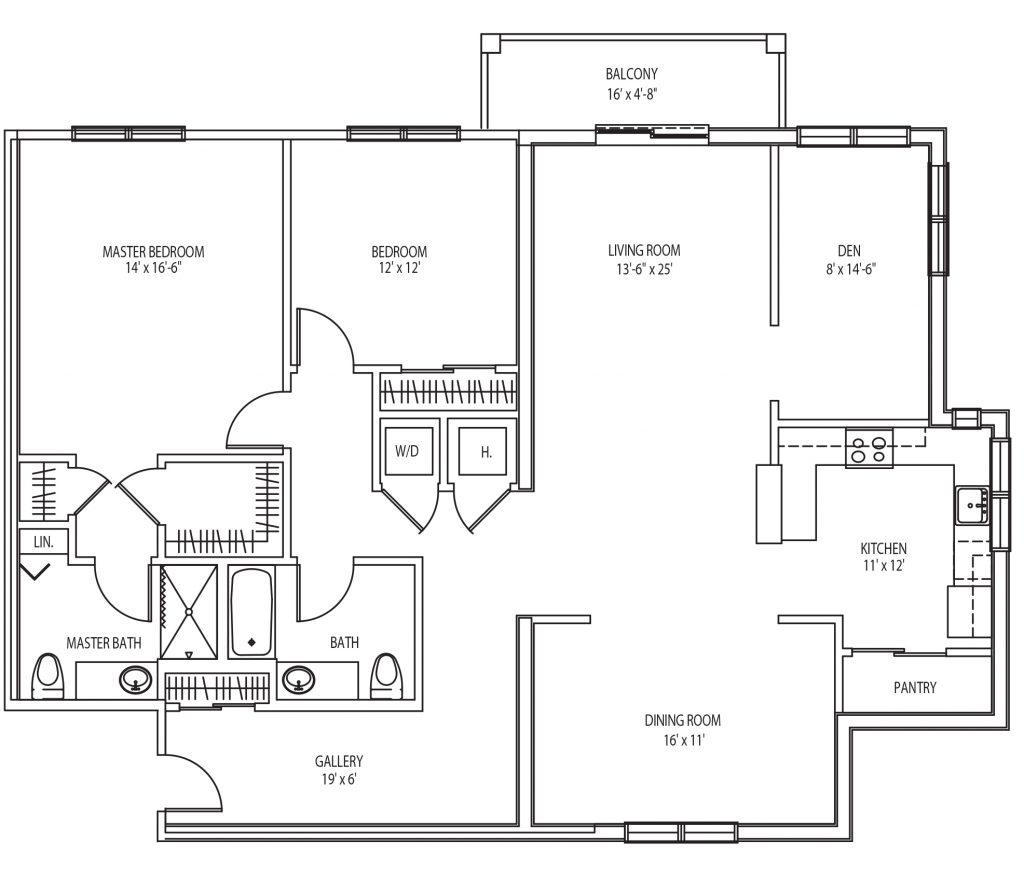 So while moving can be stressful, it can be more manageable if you choose a space that you can set up so that it still feels like home because, well, after all it IS your home.