Do More Of What Makes You Happy
Happiness: it's something each and every one of us deserves. There are opportunities everywhere to fill your life with bliss. By doing things you love each day—big and small—you can truly maximize the level of joy you experience.
We love hearing how our residents are maximizing their happiness here at Avila. Here are some of the fun things they had to say about their busy and active lives in our community:
A Vacation Every Day
"We tease that it is like living on a cruise ship without the water!"
Pat and Hank Binzer

"One Friday of the month we go to Turning Stone Casino which is so much fun and it is a day out with friends."
Joyce Gibbs

"Every day feels like an all-inclusive vacation at Ávila. We have everything here—the pool, movies on Tuesday nights, violin concerts, and bus trips to Tanglewood, Troy Music Hall, and SPAC. It's difficult to fit everything in. My friends all tell me they want to live here too."
Pat Frey
A Food Lover's Dream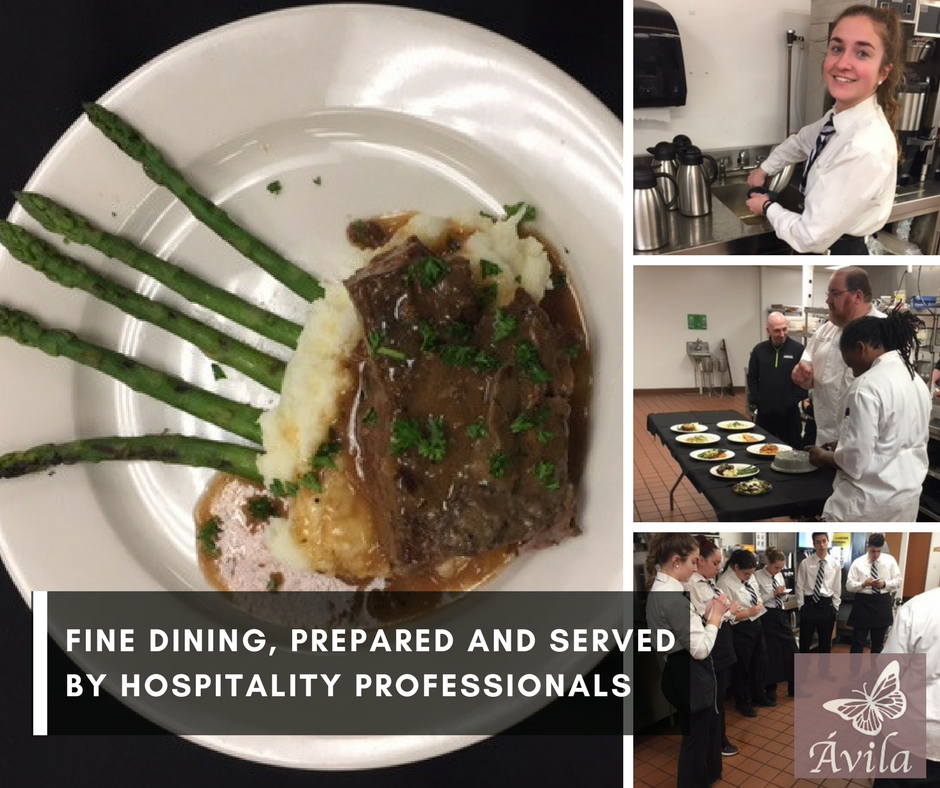 "I look forward to the weekly dinner features for I feel the Chefs have given the menus a great deal of thought."
Basanta Manjari Das

"The meals and dining staff are exceptional. It really is like being on vacation, only it's home, and the people here have become my extended family."
Ellie Rubin
Getting Social
"I love people and here I can be happy, be positive, walk, eat healthy, and help others."
Mickey Fleischman

"We felt Ávila's warmth and friendliness right away."
Don Stauffer

"I have opportunities to engage—with literature, history, and people who are active physically and mentally. My life is full."
Paul Ward

"I've made good friends, I have a lovely apartment, and I stay busy. Ávila is home."
Pat Healy
What are you doing to maximize your happiness today? We'd love to hear about it! Send us a comment on our Facebook page.