A Discussion with Ávila's Fitness Rehab Specialist
Recently we had a chance to sit down and speak with Avila's Fitness Rehab Specialist, Barbara Howansky, to learn more about what led her to find the work she loves and about her recent award from the Aquatic Exercise Association. Barb has been with Avila since the beginning, "It was just me in 2004 and now there's a team," and has played an instrumental role in developing our fitness center and pool. Though our program and community have grown since Barb came on board, the focus of her work here has remained the same, "As you age, to remain independent you have to move." 
For Barb, the road to a career she loves began with a push. In the late '90s she was living in White River Junction, Vermont, where she worked at a fitness center. They needed someone to teach in the pool, "I literally jumped in with two feet," she said with a smile, "or maybe I was pushed." She has been on the move ever since.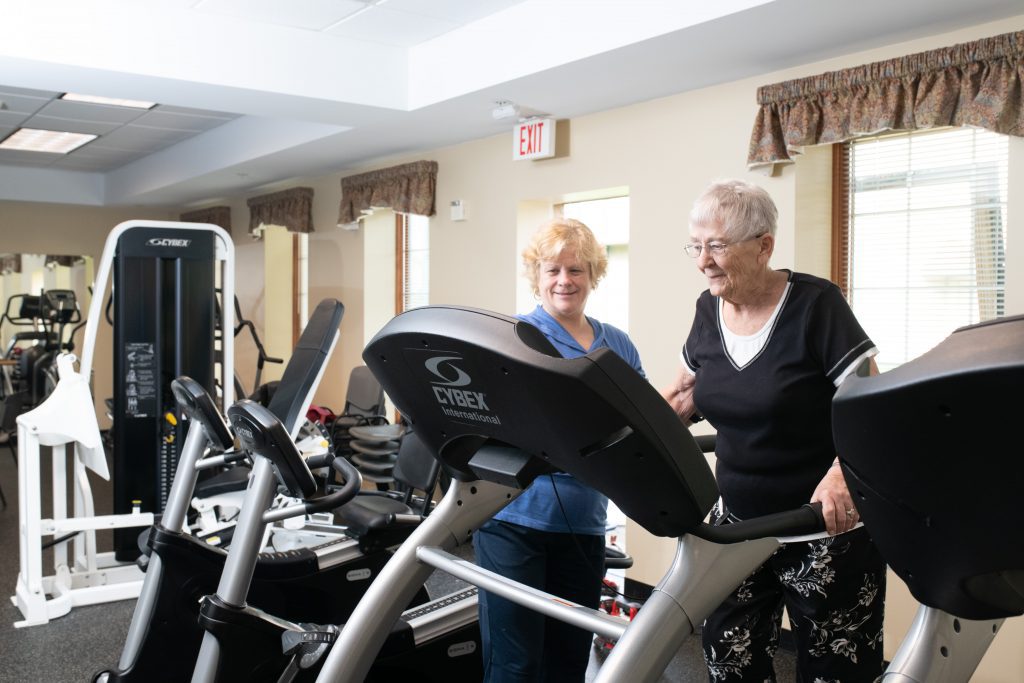 This leap into the water lead Barb down the road to certification, and in 1998 she became an AEA (Aquatic Exercise Association) Group Water Fitness Instructor. She has gone on to become an AEA Provider, providing continuing education units, and additionally working as an Aquatic Therapy Rehab Therapist and Personal Trainer. "I work with the whole person—mind, body, spirit. All are important for quality of life." 
She gained an interest in working with older people after taking care of her grandparents when she was 13 years old, "My grandmother may have been in a wheelchair, but she was the center of unconditional love in my world." This love sparked a passion in Barb that has translated into a career helping people stay independent, strong, and spirited as they age. Especially for those who may experience strain or discomfort exercising on land, aquatic exercise is a great way for older people to stay active while alleviating the pressure and impact of movement on the body. In addition to all the ways water fitness is wonderfully therapeutic physically, Barb says exercise is good for the cognitive function of our minds, as well. Everyone's exercise needs are different, and everyone moves at their own pace, "In our gym here at Avila, we have special equipment that works with one limb at a time," said Barb, "Bottom line, I'm here to keep you moving!"
In May Barb was recognized at the AEA's International Aquatic Fitness Conference for her contributions to the aquatics industry. The conference draws attendees from more than 80 countries, and Barb was acknowledged with one of just three awards given globally. "I have a passion for getting seniors on their feet and moving," she said, "It's so gratifying to help individuals stay independent because they're able to be mobile." Evidently, Barb's passion for what she does has allowed her to make countless contributions to her field, and moreover, a lasting impact on the Avila Retirement Community.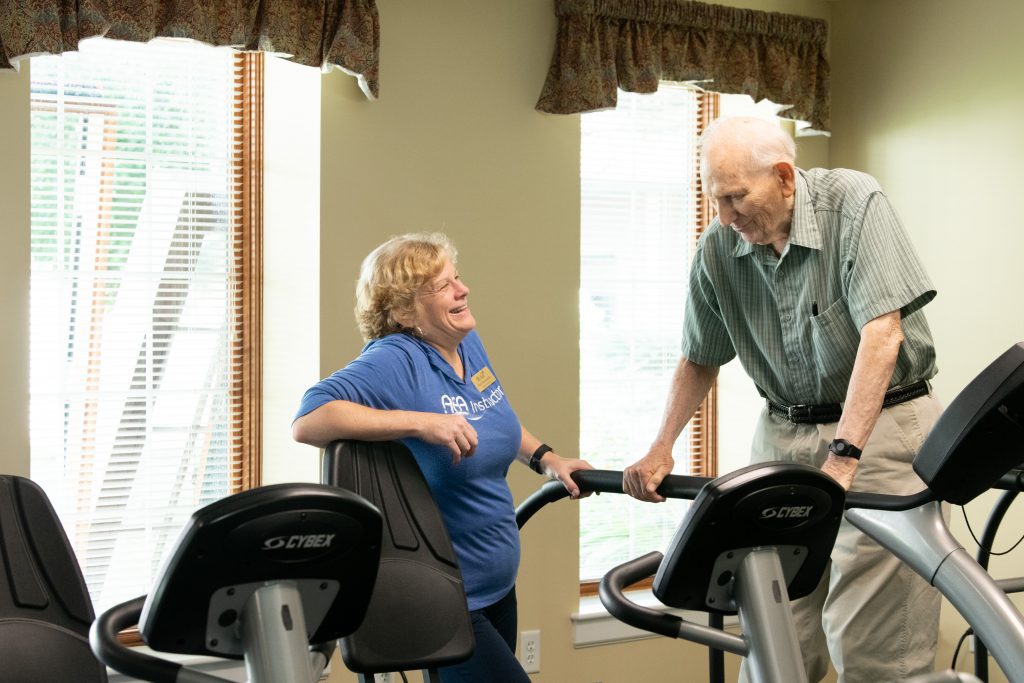 Barb's final words of advice? "It bears repeating…as you age, to remain independent you have to move!"