2018 Travel Tips For Seniors
Many of our residents love to travel, and we're inspired by them! They've given us a lot of great tips over the years. Since we're about to be in the full swing of summer vacation season, it's the perfect time to share some ways to enhance your experience as you explore the world.
HOW TO PACK
We've all been guilty of overpacking for a vacation. It can be very tempting to bring everything you "might" need. But packing light will actually allow you more freedom of movement and elevate your experience.
If you have a smartphone, your travel necessities become even more efficient. Create a note on your phone with important details, such as the address of your hotel and the nearest metro stop. You may consider temporarily upgrading your phone plan for international data, and use Google Maps to easily navigate new cities. You can even download books and podcasts right to your phone, which can make plane and train rides go by in a flash.
MEDICATION AND PRESCRIPTIONS
Taking your medication along with you on a trip can feel daunting. But there is a lot of great information out there on how to do so safely, all while complying with rules and regulations.
The AARP recommends that seniors talk to their pharmacists about details like refrigeration requirements. It may also be necessary to bring a doctor's note, depending on your needs. "Any medication that requires refrigeration or requires injection via syringes may need special travel arrangements," Mohamed A. Jalloh, a spokesperson for the American Pharmacists Association, tells AARP. "People should let TSA [Transportation Security Administration] agents know that they are taking such medications on the plane and provide proof [a doctor's note or medication label, for example]. However, TSA agents make the final decision whether they allow such items on a plane — but most of the time they do accommodate people."
AIRPORT SECURITY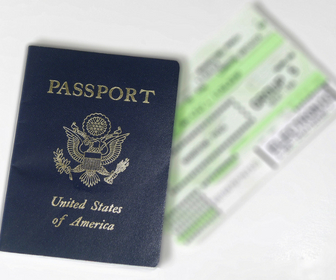 Seeing those long lines at the TSA security checkpoint can be one of the biggest downsides to traveling. But there's good news: new programs like TSA PreCheck and Clear can help travelers get through security lines faster. This is especially good news if standing for long periods of time can be challenging.
There is a currently an $85 fee for five years to enroll in TSA PreCheck. The cost for Clear is a bit more at $179, but for frequent travelers, it may be a small price to pay for shorter lines!
INSURANCE
Sound advice from an expert is something we love to share. When it comes to insuring your plans, travel guru Rick Steves says, "Seniors pay more for travel insurance — but are also more likely to need it. Find out exactly whether and how your medical insurance works overseas. (Medicare is not valid outside the US except in very limited circumstances; check your supplemental insurance coverage for exclusions.) Pre-existing conditions are a problem, especially if you are over 70, but some plans will waive those exclusions. When considering additional travel insurance, pay close attention to evacuation insurance, which covers the substantial expense of getting you to adequate medical care in case of an emergency — especially if you are too ill to fly commercially."
Insurance may seem like an unnecessary cost—but it's a small price to pay in comparison to missing out on the full price of your trip.
We hope these tips inspire you to go see something new and exciting. Interested in what our residents have been up to? They've been having fun all over the Capital Region and beyond! Check out our Facebook to follow what we're up to.