There is always so much to do. Our residents stay as active as they like. From fitness to entertainment, there's always a lot going on each and every day here at Ávila!
Fitness and Wellness Program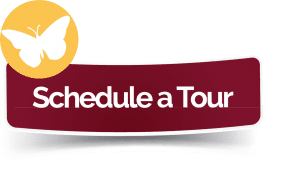 Our fitness and wellness programs are designed to strengthen and enhance mind, body and spirit. Ávila residents can choose from more than 25 fitness classes each week, including chair Pilates, strength training, water aerobics, and aquatic biking. Fitness professionals trained to work with active seniors teach all of our classes. In addition, we regularly offer nutrition and wellness programming focused on everything from fall prevention and brain health to healthy eating and cooking.
 MONDAY
8:15 am: Pilates in a Chair
Location: FC-A
9:00 am: Pilates in a Chair
Location: FC-A
11:00 am: Strength Training for Seniors
Location -FC-A
12:00 pm: Hydro-Riding
Location: P
1:00 pm: Stretch & Flex
Location: FC-A
2:30 pm: Open Swim
Location: P
FRIDAY
9:00 am: Lo-Impact Aerobics
Location: FC-A
10:00 am: Aqua Motion
Location: P
11:00 am: Stretch & Flex
Location: FC-A
12:00 pm: Hydro-Riding
Location: P
TUESDAY
9:00 am: Aqua Fit
Location: P
10:00 am: Sit to Be Fit
Location-FC-A
11:00 am: Balance Class
Location: FC-A
11:45 am: Chair Yoga
Location: FC-A
2:30 PM: Open Swim
Location: P
SATURDAY
9:00 am: Aqua Fit
Location: P
10:00 am: Strength Training for Seniors
Location: FC-A
SUNDAY
No Classes
WEDNESDAY
9:30 am: Strength Training for Seniors
Location: FC-A
10:00 am: Aqua Motion
Location: FC-A
11:00 am: Stretch & Flex
Location: FC-A
11:40 am: Water Walk
Location: Pool
12:00 pm: Hydro-Riding
Location: P
2:30 pm: Open Swim
Location: P
THURSDAY
9:00 am: Aqua Fit
Location: P
10:00 am: Sit to Be Fit
Location: FC-A
11:00 am: Balance
Location: FC-A
11:45 am: Water Balance
Location: P
1:15 pm: Chair Yoga
Location: FC-A
2:30 PM: Open Swim
Location: P